Search results
Picked up this badboy yesterday, circa 1984.  Thankfully the dude that I got it from recognized the cool-factor and didn't dump it on the roadside somewhere.  It only gets channels 02-64 but thankfully TWC moved VH1 Classics down to 61 so I'm good.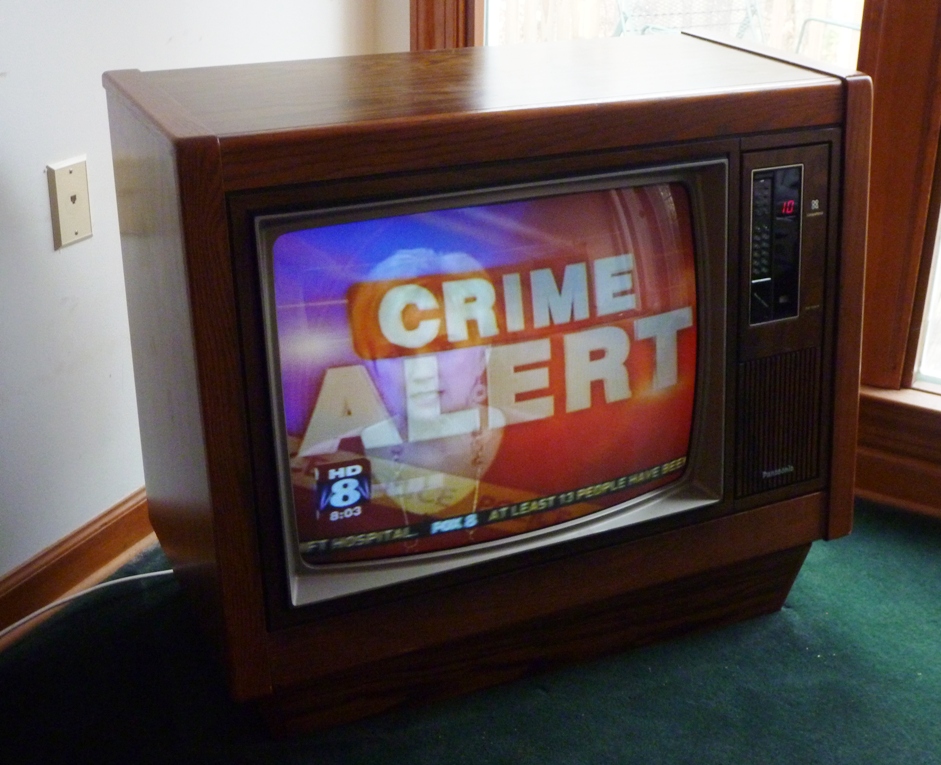 Witness how the totally awesome particle-board wood cabinet almost even matches the wood-grain plastic surround – Sweet, no?  It even has that old TV smell after it's been on a while and check it – the remote control is hanging on a magnet to the left of the channel indicator so you don't lose it… HA!
I collect old sonar and marine electronics equipment and I'm always looking for an interesting addition.  Just in case anybody happens to see this and wants to unload something, here's the items I'm currently looking to buy:
Humminbird LCR-4000 (or 1000 or 2000 or 3000) (Circa 1984)
Humminbird Super-Sixty Flasher (Circa 1980)
Lowrance X-4 LCR (Circa 1984)
If you have any of these units complete and in good condition, or something else of a historic nature, contact me!
Copius praise and good spirit are always welcome so please use the following form to contact me.