After the beatdown I took Saturday at the CNCBA Tourney, I was ready to send some fish to the hot oil but HA HA not so…  Hit the water Tuesday with my buddy Patrick and took another ass whuppin' from the spots.  This time of year it's hard to find a pattern and the little bastards just weren't in the mood for foolery.  For the record the water was around 60 degrees, about average clarity for Bobby's and the spiggot wasn't on all day.
Patrick managed to land a couple of white perch and fouled one in a most unusual way.  Evidently the perch was super happy to see him and left compadre with a boatload of love gravy.  For my part, I toted the skunk all day save a couple of wussy taps on weightless plastics.  Grrr.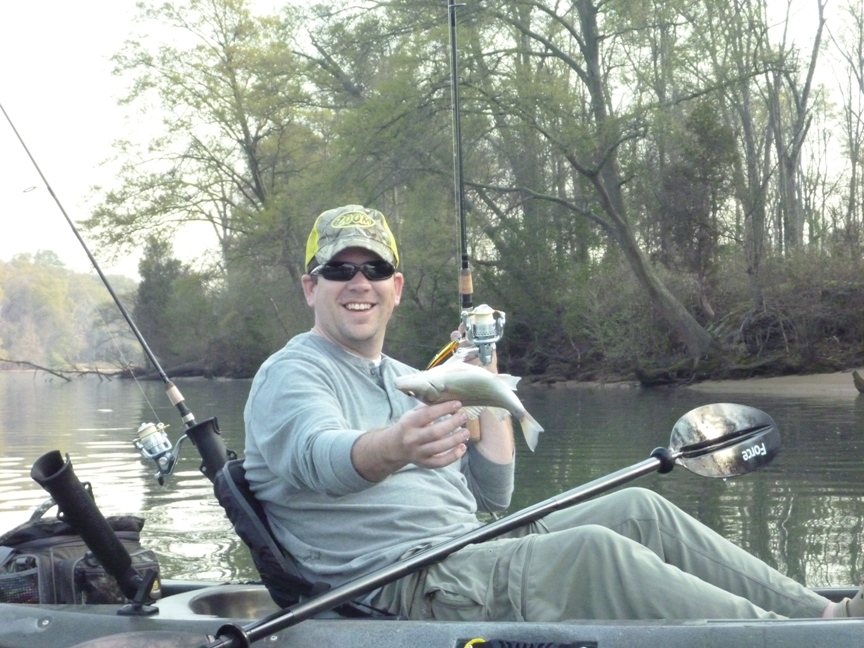 After a good 6 or 7 hours of pure frustration, Patrick took me up to HoJo and CC's for "Al's Heart Attack on a Bun" and a couple of beers…  I cleaned the basket which is appearently a rarity but DAMN it was good haha!  I had a blast dispite the lack of fish so thanks to Patrick for a helluva day on the water!