So I've been dying to give my new weightless plastics outfit a good workover and at 70+ outside, I just couldn't have lived with myself had I worked this afternoon.  The packed lots at Piney Bluff and Pine Hall said I was certainly not alone in my thinking.
Put in around 1300 at Pine Hall…  Water temp was a nice 58-60, south wind was pretty steady around 10mph so I headed to a south bank with some staple laydowns that always show some love – I was not dissapointed.  Three casts in, homeboy here took me for a spin…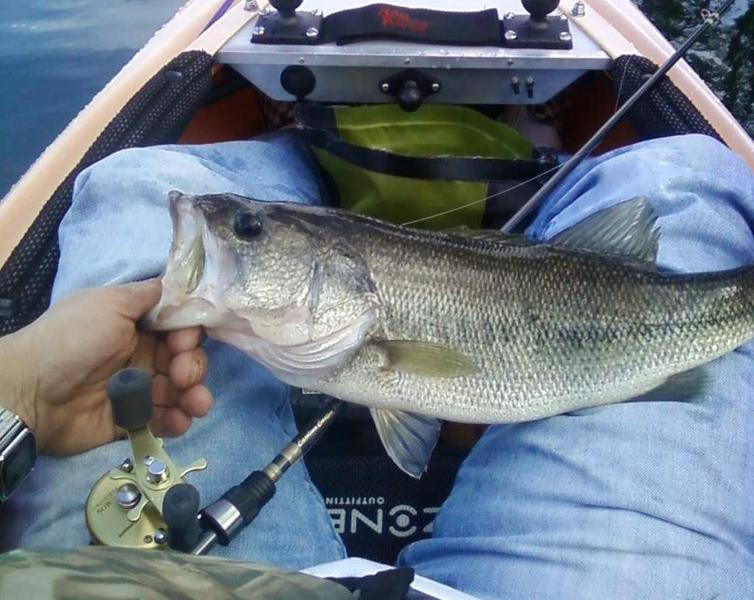 Kept at and found one of his amigos hiding under a log…

Boated 5 in about 1.5 hours and called it quits.  All the fish were in <7 FOW, hit very deliberately and held on tight – No mamby-pamby action.
Big shoutout to Brett Hinson at Carolina Custom Rods for my new all-time favorite plastics wand!